The Lichfield Garrick is a modern purpose built theatre at the heart of the community in Lichfield, Staffordshire which hosts over 400 performances each year.
First Class Technologies has worked with the Lichfield Garrick theatre for a number of years, saving the theatre time and money by allowing the staff to work more efficiently and improving flexibility.
When Garrick Executive Director, Karen Foster was searching for a new IT partner, First Class Technologies came highly recommended.
FCT replaced the IT infrastructure with a suite of up to date PCs running Microsoft Windows 10, and all data was migrated onto an Office 365 platform using MS SharePoint to facilitate file sharing and Exchange Online for email.
As the partnership developed, the Garrick's WiFi network was upgraded to ensure that all public areas were bathed in a strong signal.
FCT partnered with Guest WiFi to install a customer-engagement tool into the existing WiFi network, allowing the Garrick to encapsulate customer data and build relationships with its clientele, including the ability to capture consent in order to be able to use the data acquired to promote forthcoming events.
Karen Foster says: "We were recommended to speak to FCT and we're pleased we did. The team has helped us to make significant cost savings, and also helped us to save time in many ways, through system efficiency and reduced IT downtime. Having a more robust IT infrastructure gives us more business assurance.
"It's important for us to contribute to the local economy and partner with Lichfield businesses where we possibly can. Working with FCT has brought us into the 21st century, looking at the most modern ways of working. It's making a big difference and is helping the public-facing team welcome our patrons with the knowledge that they can rely on our new technology to process their bookings quickly and efficiently."
The theatre now also has the reassurance that, should any computer crash occur, the team can quickly call on local experts for help. FCT is on standby before and during performances virtually every day of the year to ensure the show goes on.
Richard Hinton, Managing Director of FCT, says: "In simple terms, we've helped the Garrick move from the computer equivalent of a giant room full of hundreds of files to being able to press a single button and have everything at their fingertips. This doesn't just include making the box office booking system much slicker, it covers all the financial documents for shows plus all the diaries and scheduling. We're delighted to have established this relationship with the Garrick."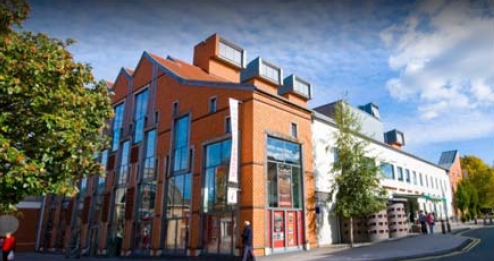 The joys of working from home »