You may have heard that Microsoft is increasing the price of Microsoft 365 and Office 365 subscriptions in March 2022.
Microsoft has invested in these products over the last decade, with the addition of apps such as Teams, OneDrive, Planner and Power Apps. The business has also made general improvements in security and compliance, communication, collaboration, artificial intelligence (AI) and automation.
This change will go into effect on 1st March 2022 and the increases are expected to be around 20% (in addition to the monthly rolling 20% price rise) but exact figures are yet to be confirmed.
How First Class can help.
We may be able to extend the current pricing further, to help you beat the price increase if you renew before 1st March 2022.

If you take no action, the price of your Microsoft and Office 365 will increase.

If you'd like to discuss this, just get in touch with the First Class team at 01543 414152.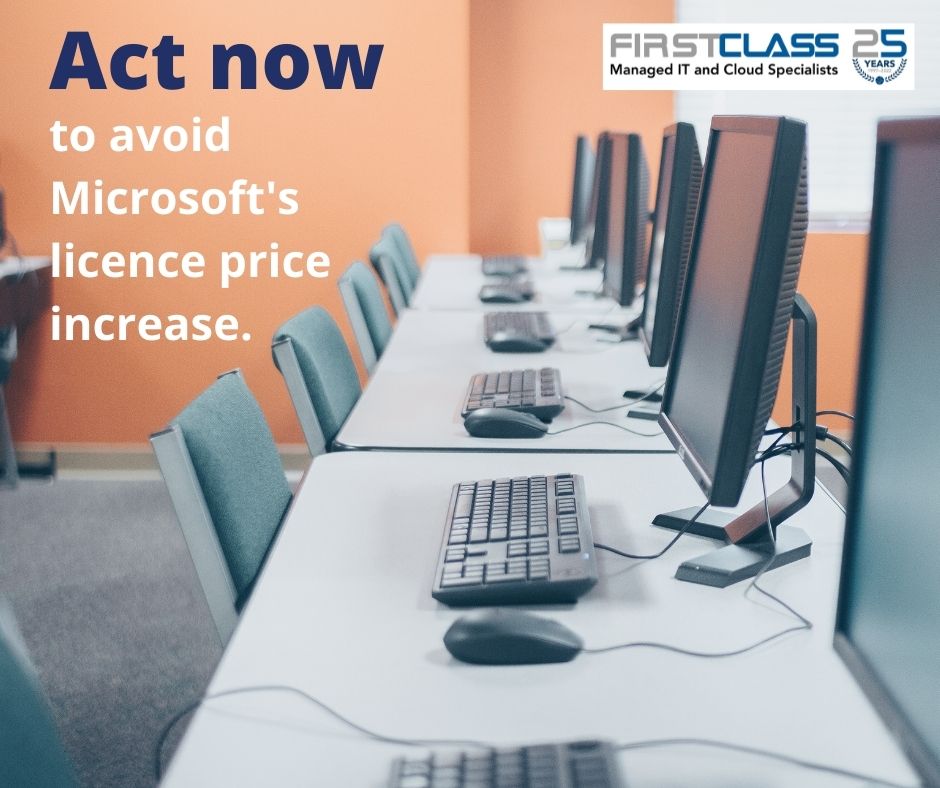 First Class installs 50 new interactive flat panel touchscreens for academy »