THE CHALLENGE:
Wynniatt Husey Chartered Accountants and Business Advisors has been providing businesses with accounting, VAT, tax and payroll services since 1983.
Wynniatt Husey's management team regularly review the company's IT requirements, knowing that efficient technology is essential to business success.
Aware that its current Windows 7 technology was due to lose support and security updates from Microsoft in January 2020, Wynniatt Husey started planning early in 2019, contacting IT companies to find one to help the business upgrade to the latest digital technology.
THE OPPORTUNITY:
Alan Durose, CEO of Wynniatt Husey had met Richard Hinton, MD at First Class Technologies (FCT) through business networking, and asked FCT to submit a proposal for consideration to help Wynniatt Husey bring its computer network into the 21st Century at its three offices in Rugeley, Uttoxeter and Stone.
THE SOLUTION:
FCT audited all three of Wynniatt Husey's sites and had detailed discussions with Alan Durose and Rob Murdoch (Accounts Manager). The team then submitted a comprehensive plan to upgrade the technology, improve staff confidence in the IT infrastructure and provide the business with a robust and resilient network that had regular local and off-site backups for business continuity.
Richard Hinton was delighted when FCT were announced as Wynniatt Husey's chosen IT partner, and the team set to work on the upgrade in time for the January 2020 changes.
The first task was to look at Wynniatt Husey's three servers, which were running an end of life Microsoft Server operating system and similarly outdated Microsoft exchange server.
Wynniatt Husey's staff had been noticing some performance constraints, which the experienced FCT team realised was due to the servers needing more capacity. Some of the other legacy, operational and maintenance issues that required attention were affecting performance, and there were improvements to be made regarding the company's licensing and back-up procedures.
FCT started the upgrade by installing two new Microsoft Hyper-V hosts so the business now has six virtual servers to spread the load, with each application/service having its own virtual server.
Wynniatt Husey's network is now running the latest version of the software, Microsoft Server 2019. It's also running the current version of Microsoft Exchange, which is more secure.
All Wynniatt Husey's servers are now monitored remotely by FCT's experienced team to enable them to spot issues before any have to be reported.
FCT helped Wynniatt Husey replace all its old Windows 7 PCs, and resolved some other ongoing issues, so the whole business now operates more efficiently on Windows 10.
As well as traditional Microsoft Office software, there are two other key software packages used at Wynniatt Husey, namely IRIS accountancy suite software and Virtual Cabinet document management system software. FCT worked with the developers at both these companies to ensure access and use of these key tools weren't affected during the upgrade, to guarantee a seamless migration.
In addition, FCT rolled out Veeam backup to a NAS (Network Attached Storage) device for onsite and replicated offsite backup.
FCT also installed a secure remote desktop gateway to allow easy and safe remote working, which was extremely beneficial as the IT refresh was completed just as the Covid-19 pandemic hit the UK marketplace.
As a result of all these improvements, users have noticed a discernible increase in IT performance since the upgrade, allowing them to work more efficiently with less downtime.
FCT hasn't just helped with the technological aspect of Wynniatt Husey's IT, but also the internal strategy element too. Over the years, some IT responsibility had been passed to one of the members of Wynniatt Husey's staff, affecting his day-to-day role with the acquired additional IT responsibility. With the FCT team on board, that additional workload has been able to be taken away, giving him the time he needs to concentrate fully on his own job within the practice.
IN CONCLUSION:
Alan Durose says: "We've been delighted with the service we've received from FCT . They've made some major changes to our IT infrastructure, but yet it's been such a seamless transition that we've hardly noticed it happening around us. FCT has helped us build the strong technical platform our business needs in order to continue to provide our clients with the excellent service they have come to expect."
Richard Hinton comments: "We've really enjoyed working with Alan and the team at Wynniatt Husey. The pandemic has added a few additional challenges to the project but nothing insurmountable for our self-motivated FCT team! We quote our projects based on each company's IT requirements rather than the number of staff they employ, and we've really enjoyed helping in excess of 40 employees across the three Wynniatt Husey sites. We've been pleased to be able to support Wynniatt Husey through this crisis, applying additional software updates to ensure the practice gets the best possible return on investment, and we know the team has appreciated the extra support and service we've been able to offer."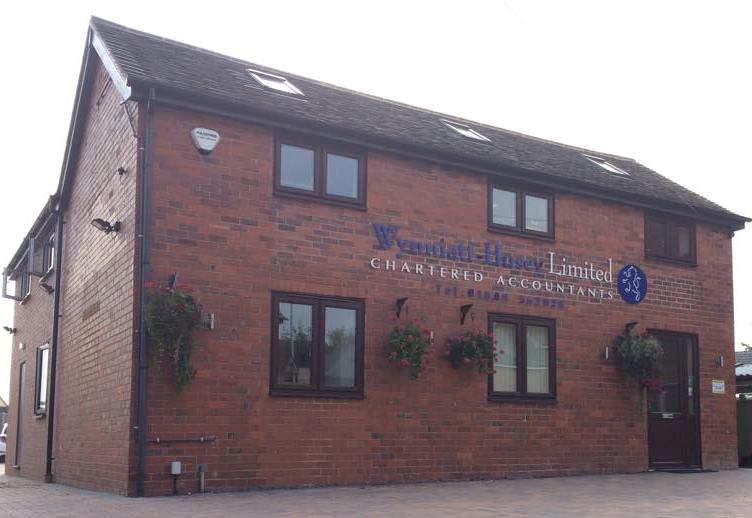 Case Study: Systems Upgrade For Wynniatt Husey »