THE CHALLENGE:
Ark St Alban's Academy in Birmingham was searching for a reliable partner for a substantial installation project of over 50 Promethean ActivPanels across its school premises.
For managed service providers, First Class Technologies, this was the perfect venture to assist with. Experienced in dealing with large-scale implementation projects like this, First Class Technologies was able to work with Promethean to oversee the project from concept to finish.

THE OPPORTUNITY: support wider edtech strategy
Ark St Alban's Academy was looking to upgrade the Promethean interactive whiteboards that had been in place since the new school opened in 2013 and replace them with a cutting-edge technological solution. The academy chose the Promethean ActivPanel following a detailed evaluation process, due to its advanced visual display and ability to deliver captivating learning experiences for its students.
As an authorised Promethean partner, First Class Technologies managed the installation and commissioning of 50 ActivPanels, and was also able to support Ark St Alban's Academy with its wider educational technology strategy.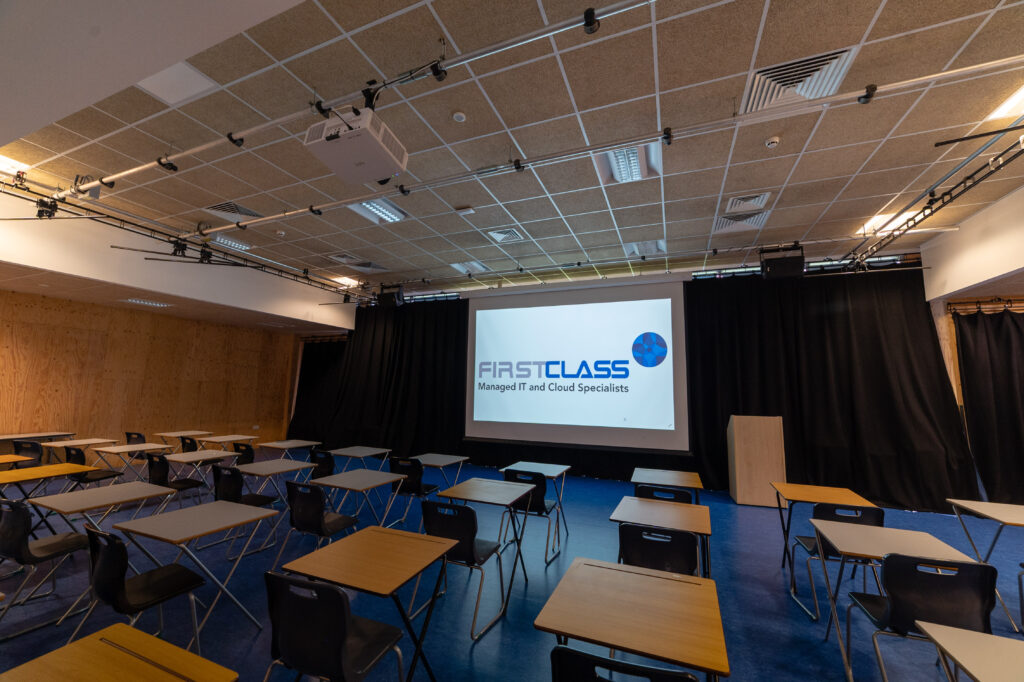 THE SOLUTION: installation of new interactive flat panel touchscreens
First Class Technologies helped Ark St Alban's Academy develop a new infrastructure, by refreshing the powerful audio visual systems in school halls and installing campus wide digital signage screens that could support the pan-school implementation of ActivPanels.
Kassim Ahmed, Operations Manager at Ark St Alban's Academy was delighted with the service provided by First Class and the attention to detail that guided the project. Kassim explained: "First Class Technologies has been instrumental in facilitating the upgrade of the IT infrastructure across the school. The company offers an efficient service and the whole team is incredibly reliable. "
Due to the rapidly approaching autumn term, there was a short timescale in place for the installation. First Class Technologies was able to act quickly, delivering the impressive results promised, without encroaching on the new school term.
First Class Technologies prides itself on its ability to nurture long-term, positive working relationships by providing a professional and trustworthy service and specialist after-sales support. Once the installation stage of the project was complete, First-Class Technologies worked with Promethean to provide access to essential orientation sessions.
Delivered as a key part of the project, these value-add sessions equipped teachers with the fundamentals of using the ActivPanels, helping them get to grips with key features and utilise them in lessons.
Milly Smart, an English teacher at the academy is making significant use of the preloaded essential apps on the ActivPanel. Milly uses the various tools available to support the content of her lessons and provide further assistance for visual learners. Milly explained: "I use the Annotate App to comment on the students' work in real-time or the texts we are covering in the class. It's a great tool to emphasise why certain things are important. I find duplicating the screen and the split-screen functions are excellent for bringing learning alive for the students. We can also connect our classroom visualiser to the ActivPanel, which is a creative way of sharing the students' work to the front of the class and highlighting their achievements."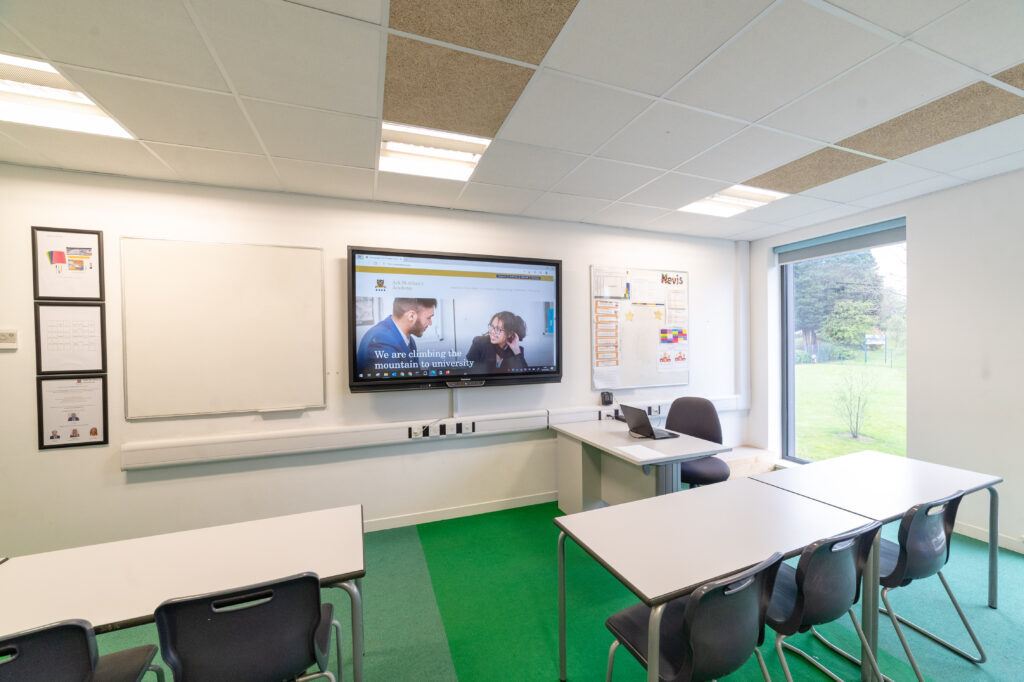 IN CONCLUSION: upgraded IT infrastructure
For First Class Technologies, the commitment to providing an excellent service doesn't end as soon as the hardware is installed. The managed service provider is dedicated to building meaningful relationships with its clients, as well as with dynamic organisations that share its values of collaboration and excellence, like Promethean.
Managing Director of First Class Technologies, Richard Hinton, commented: "We have enjoyed working at St Alban's Academy in partnership with Promethean. We're committed to building long-established relationships that work on trust and understanding from which everyone can benefit.
"The project with Ark St Alban's is a great example of First Class Technologies' extended capabilities. We were delighted to have been given the opportunity to facilitate and manage such a large operation. We're looking forward to providing the academy with long-term technological support for years to come."
Kassim Ahmed says: "The service First Class Technologies provided is way above what we envisaged. We really love working with a local Midlands based company like First Class and the team has come back time and time again to help us and share their expertise. Whenever we've needed any support, they have always been on hand to assist."
The overall impact of having the ActivPanels in place has been overwhelmingly positive. Not only has the brand-new technology provided a great teaching resource that supports the delivery of lessons, but the teaching staff are now equipped with skills that will allow them to evolve academic approaches in years to come.
First Class Technologies is proud to work with five Ark academies across the Birmingham area, as well as many other schools, colleges and other educational and commercial organisations.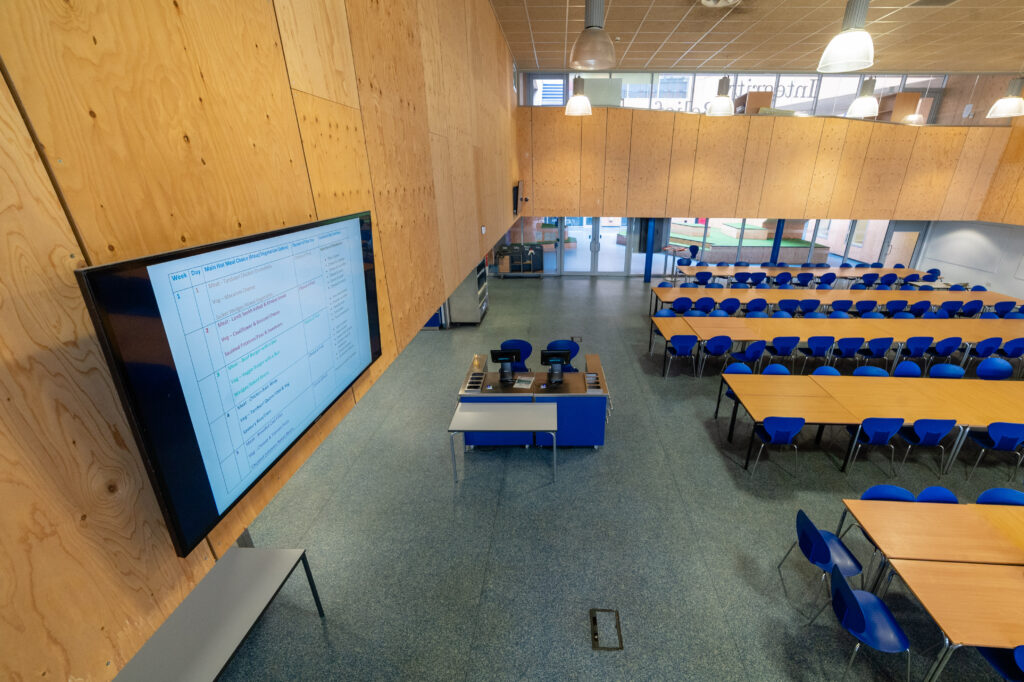 First Class Technologies partnering with Worldpay »